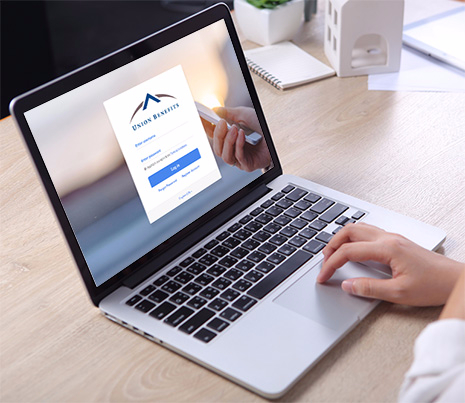 2) On your desktop computer. By clicking 'OK' below, you will be leaving the Union Benefits site and in a separate tab, you will be redirected to the Union Benefits Online Access portal that is operated separately from our company website. You will be asked for your User Name and Password to enter this site. 
If you are new to the site you will need to click "Register Account".
(Tip: You might consider using the same User Name and Password as you used for unionbenefits.ca)
To return to the Union Benefits site, simply click the appropriate browser tab at the top of your screen.